Life and her small amusements.
So I went to Borders and bought three more books to populate my shelf with.
One day I might just convert my room into a book cafe and have all my friends drop by and pick their favourite title and serve them coffee and toast.

[please click image for book review]
And I was looking for Ayn Rand's books and chanced upon the Anne Rice book that S was on the cover for, which gave me a cheap thrill. It's not everyday you can pick a random book off the shelf and tell your friend, "I know this guy and we talk almost everyday!"
Life and her small amusements.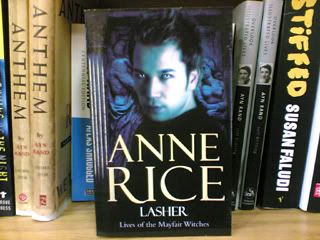 Link to this entry |