Saturday, October 7, 2006
I love Chinatown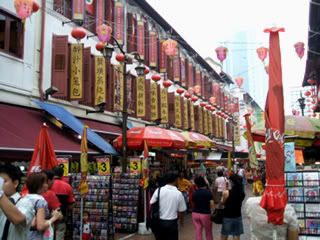 Today was a beautiful day, despite the haze. I decided to venture out and play tourist with my digicam.

I love Chinatown!

After my solo tour of Chinatown, I took a bus to Orchard to meet Armin and we walked around, window-shopping and eating and people-watching.

And I really missed Jeff. Everything seemed to remind me of him- Justin Timberlake's "Sexy Back", Bakerzin cakes, ice cream and even just being in town.

Can't wait to see him in Hong Kong! I'm going to Hong Kong!


Link to this entry |