An endless round of celebration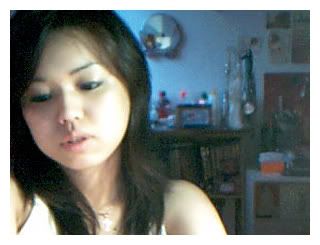 It's the same every year, my birthday presents come in late.

It's been a week since I turned 24 and still I am getting belated greetings, treats and gifts.

Tehani and Z came back from their trip home and I got bath goodies, Ceylon tea and the Sri Lanka love cake I have been craving for since I first tasted it a few months ago. Joy got me a belt from Bangkok. Joe and gang wants to bring me out (again) for my belated birthday dinner although I suspect it's just another reason for getting together. Even Pat, Phil and Eug got me something too, and I still have a mysterious package from Tokyo that I have yet to pick up from the post office.

I guess this makes up for the disappointment at home.

I've barely begun the new year and already I've succumbed to the flu virus going around. My nose is raw, my throat hurts, a gland is swollen and I've been coughing till my voice is losing but still I push myself to work so as not to start on the wrong footing. I try to cure myself with a little more sleep, Panadol flu tablets and Strepsil lozenges. Recovery is slow but definite.

I am getting back into the momentum of work again, which is good. For a while I was beginning to dislike it immensely, but praying in my moments of desperation saved me, as did confiding in close friends.

It also helps to have something to look forward to from this weekend onwards. All I want is to get better before this Saturday so that I can hang out with Jeff and the whole bunch of sales people flying in from Hong Kong and Tokyo on Saturday.


"And we know that in all things God works for the good of those who love him,
who have been called according to his purpose."
- Romans 8:28
Labels: birthday, friendship, health, work

Link to this entry |