Thursday, November 1, 2007
Flowered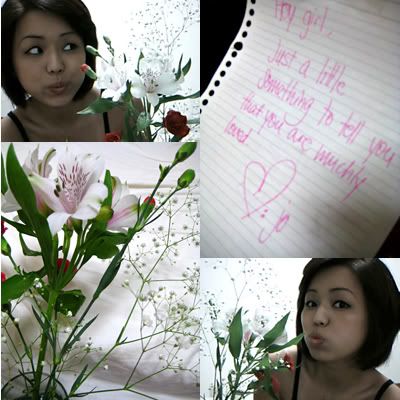 I came home from work exhausted and it took me about 20 minutes to realize that my best friend (and the best housemate in the world) had bought me fresh flowers and placed them in a cute penguin cup on my table to cheer me up.
I absolutely
adore
them! In fact, I think I will have to call in sick tomorrow just so I can sit in my room and stare at them all day long.
If a girl ever tells you she doesn't like flowers, she's lying.
P/S: A broken heart is the best diet of all- I lost another 2 kg in the last month(which means a total loss of 6 kg since I moved to Tokyo).
Labels: flowers, friendship, photo

Link to this entry |