Wednesday, September 10, 2008
When in Little India
When in Little India, do as the Indians do.
And so on the last leg of our Southeast Asia tour, we met up with my gorgeous friend Hilde in Little India for our mini adventure.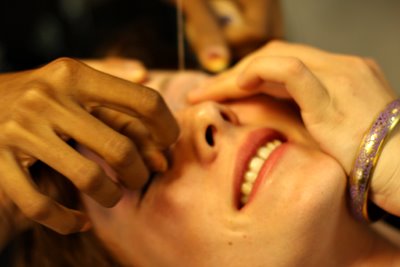 We ate curry, got henna tattoos, threaded our faces and smoked shisha.
I miss being on vacation.
Labels: culture, friendship, home, love, memories, photo, travel

Link to this entry |