Take me back to Haji Lane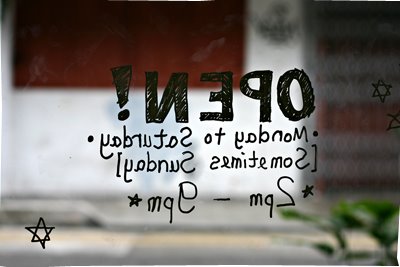 Taken at Haji Lane in Singapore
Shopping in Singapore can be a predictable and boring experience, especially having just moved back from Tokyo, inarguably the fashion capital of Asia.

That's why Haji Lane comes as such a breath of fresh air, with its chic and eclectic boutiques in remodeled shophouses, sandwiched between various shisha bars and cafes, just waiting to be discovered. And a lot of them had one-off or import pieces at affordable prices, but I had to resist buying anything since I am currently living off my savings.
Mellie, you would love this place!
Photos taken today all found here.

Link to this entry |