Yoyogi Park
The weather was perfect today.
Melissa and I decided to spend a low-key afternoon at Yoyogi Park, but we met in Shibuya for lunch and had
okonomiyaki
.
We just had to follow the instructions on the sheet, and it was so easy even
I
could do it.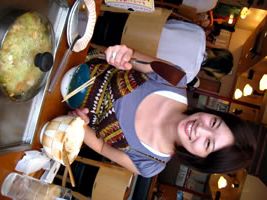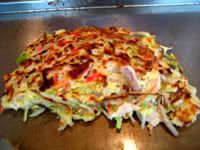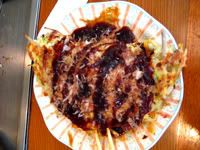 But Shibuya proved to be too enticing and we ended up going to the arcade to take
pikura
and did some shopping along the way.
We finally made our way to the park where it was surprisingly quiet, despite being just a 10 minute walk from the city.
We just sat on a random bench with our canned coffee from Lawson's and people-watched. There were a few groups of musicians honing their craft, strange Japanese teenagers who appeared to be semi-drunk or high on
something
, kids playing, lots of
gaijins
and people walking their dogs.
Definitely an idyllic way to spend a day off work!
On my way now to meet P, his SINGAPOREAN friend Desmond (finally someone whom I can
lah
and
leh
to) and a random bunch of people for
izakaya
and
nomihodai
(all you can drink). Hope you all have a great weekend!
Labels: food, friendship, park, photo, summer, tokyo

Link to this entry |