A Japanese Christmas
Recently I have been asking my students how they celebrate Christmas in Japan and what it means to them, but it seems to be nothing more than eating KFC (thanks to very clever marketing strategies), log cake and buying presents for a significant other. Christmas Day itself isn't even a holiday for them.

I wonder what my first Christmas away from home would be like.

We had an early Christmas party today and it was a lot of fun. We played bingo (I was one of the winners ;)), ate and drank a lot, sang Christmas carols and took a bunch of photos.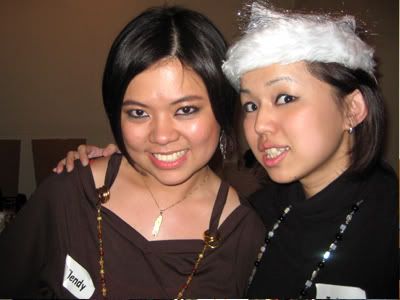 The goddess Wendy and I


It's back to work tomorrow, and another weekend gone.
More pictures
here.
Labels: beer, christmas, culture, food, party, photo, tokyo, work

Link to this entry |