Sunday, September 21, 2008
Roxy's 26th
Recently I've had four people tell me on different occasions that people gain weight when they are in love, which is also their not-so-subtle way of telling I'm Miss Chubby now.

Even my mother, whom I called last night to boast about the huge pot of
bah ku teh
 (herbal pork ribs soup) that E and I made- her encouraging response was, "Wah you eat like that sure become fat one!" Thanks Mummy.
And photos don't lie.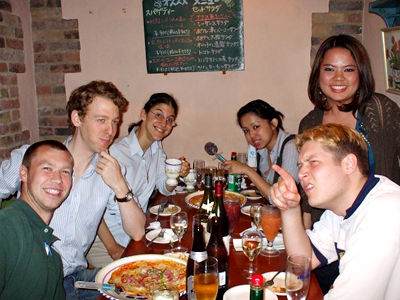 With my co-workers at Roxy's 26th birthday dinner tonight
Me and the other ladies
Let's hope I'll burn off the fat when winter comes around.
Labels: birthday, photo, tokyo, work

Link to this entry |