Thursday, December 18, 2008
But gradually I forgot.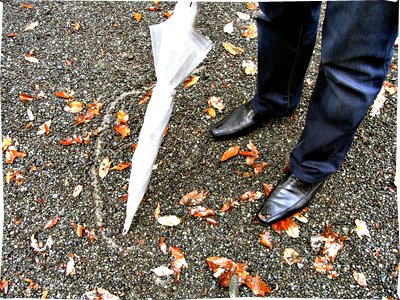 "There was a gradual reconquering of the self, new habits were created and a Chloe-less identity built up. My identity had for so long been forged around 'us' that to return to the 'I' involved an almost complete reinvention of myself.

It took a long time for the hundreds of associations that Chloe and I had accumulated together to fade. I had to live with my sofa for months before the image of her lying on it in her dressing-gown was replaced by another image, the image of a friend reading a book on it, or of my coat lying across it. I had to walk through Islington on numberless occasions before I could forget that Islington was not simply Chloe's district, but a useful place to shop or have dinner.

I had to revisit almost every physical location, rewrite over every topic of conversation, replay every song and every activity that she and I had shared in order to reconquer them for the present, in order to defuse their associations. But gradually I forgot."
- An excerpt from "Essays in Love" by Alain De Botton
Labels: books, confession, love, memories, photo

Link to this entry |