T puts on a kimono
Man, I feel like a woman.
Thank you Miss K, for buying me lunch at your favourite wa-shoku restaurant in Sheraton Bay, and arranging for me to try on the most gorgeous kimono I have laid my eyes on. I am thankful for your friendship and the cultural experiences you have shared with me!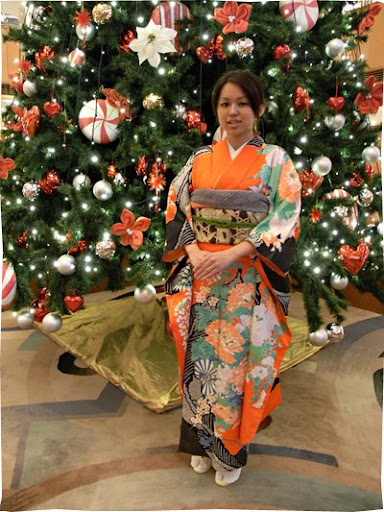 I was so reluctant to take it off!
More photos from my kimono lesson
here
.
In the meantime, E has been spending the last few days tearing my dying laptop apart and giving it a new lease of life. It's like having a new laptop, only better, because this one was built with thoughtfulness and love!
Labels: culture, friendship, gadget, love, photo, tokyo

Link to this entry |