Friday, September 28, 2007
Goodbye
It all happened so fast, yet it feels like forever.
So P is moving out tomorrow, and I cannot help but feel sad.
What was life like before him?
We have had so many memories together.
It all started from randomly seeing each other on BFON, to our neverending IB chats in Bloomberg and progressing to Skyping from home. And then meeting for the first time outside Hei Hei in Lan Kwai Fong, slow-dancing in the drizzle in the wee hours of the morning, exploring Hong Kong together. My first trip to Tokyo and him bringing me around, amazed by the sights and sounds of the big city. Him coming to Singapore to help me move, showing him my favourite places and meeting my favourite people, winning over my family, eating ourselves silly. And then me moving in with him here, getting to know each other's quirks and fancies, developing our usual haunts, all the fun times we've shared and even the silly arguments we've had...
All good things must come to an end.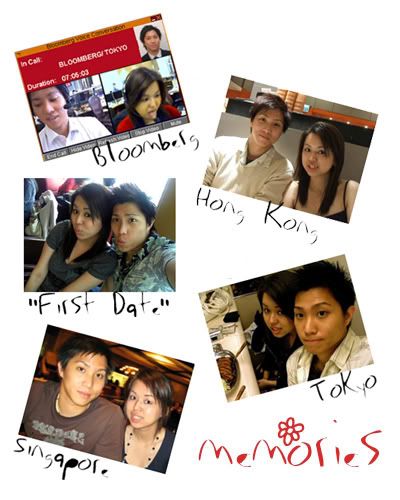 This will be a new season, things will get better and I will stay strong.
Labels: farewell, life, love, memories, tokyo

Link to this entry |