Wednesday, October 3, 2007
A night out in Baba
Now that Jo and I are taking over P's apartment, I've been helping him pack his stuff into boxes and bags and also doing a bit of unpacking.

The room actually looks spacious now.

I've also decided on some pieces of furniture for my room, and yesterday I went to Shinjuku and shortlisted other appliances and household items to buy when Jo moves in next weekend. I ordered a standing mirror from Tokyu Hands, and I can't wait to girlify the room hahaha. :)

Once everything is done up, I will take pictures and upload them. And then have many many housewarming parties to replace the memories of P here.

I've been missing him a lot, and it was really difficult the first few days because the room, the neighbourhood, the whole city is just filled with memories with him but I've been trying to be logical and move on.

I've worked so hard to come this far- I earned this for myself and I'm not about to ruin my experience for a small setback. People go through far worse, who am I to complain or feel sorry?

Anyways, I met up with Christie and some Japanese teachers from Sendagaya last night, and we had a blast!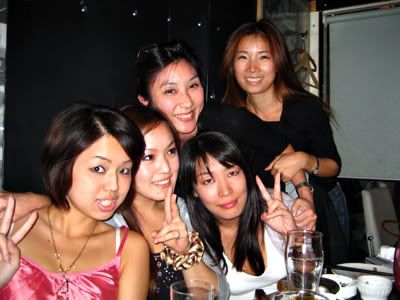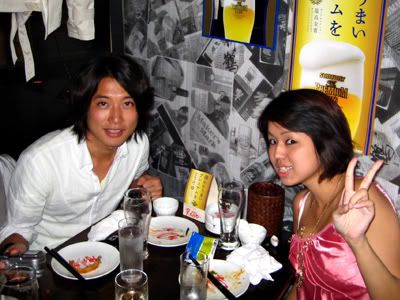 I had such a crush on Igami-san during my course- he's a really good dresser and reminds me so much of Kimura Takuya.

We never really spoke, but last night we got to talk and I found out he was moving to London at the end of this month to study English and get a football coach license... sob sob! I taught him some English and he taught me some Japanese.
But he serenaded me with Fukuyama Masaharu and SMAP songs at the karaoke lounge, so all is well. :)
Also, Akina is moving back to Singapore next March so she gave me a big bag of winter clothes! I felt so loved, and in return I gave her a lot of spices and mixes that my mum had sent me... sorry Mummy, but I can't cook to save my life and it is now in better hands!
Labels: friendship, language, memories, night, photo, tokyo, video

Link to this entry |