A tour less ordinary
Masaki is an atypical Tokyonite- he dons a suit and sells television units to corporate clients on weekdays, but on weekends he doubles as a tour guide for foreign students around Tokyo.
He has been doing this for the last 10 years, charging a token fee for a fully-customizable tour and bringing you to unconventional sights and sounds in the big city. He doesn't belong to an agency and relies on the subway to show people around.
He does not possess a mobile phone, which is quite the anomaly in fast-paced and gadget-crazy Tokyo and carries a plain Muji bag that is slightly tearing at the seams. He is refreshingly simple, and you find out he spends most of his money earned travelling around the world, mostly on his own.
He tells you he is 37, but he has more energy than someone in their 20s. He hates having his picture taken but would happily snap photos for you, over and over again until he gets a good angle.

I had the honour of experiencing a tour less ordinary organized by him today.
The itinerary was spectacular- it began with watching a sumo practice in a sumo stable, then visiting the Tokyo-Edo musuem and attending an ikebana exhibition, a lunch buffet at a upscale Thai restaurant in Shinjuku and finished with a big band and wind orchestra concert. All for the incredible price of 3000 yen which includes a one-day metro pass, a bottle of green tea and photocopied handouts explaining the different activities we were going to do that day.
It's the most fun I've had in a day since I got here, and here it is captured in pictures-

Stop 1: Oshima Sumo stable in Ryoguku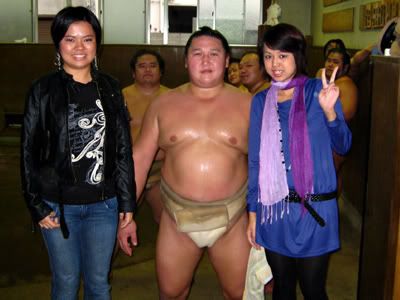 We watched a dozen sumos train for over an hour, praticing moves like matawari (leg stretching), shiko (stamping), teppo (steel columns), sanbangeiko (three-bout wrestling) and butsukari-geiko (attacking).
After the session we asked to take a photo with the most senior sumo wrestler, who was soft-spoken and down-to-earth. I later found out he was the famous Kyokutenho, of Mongolian descent and next-in-line as stable master.
Stop 2: Tokyo-Edo museum in Ryogoku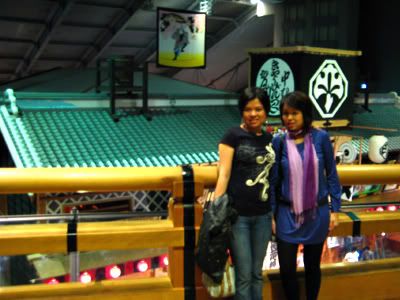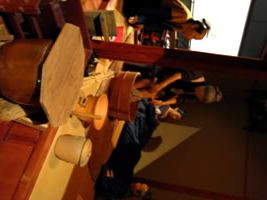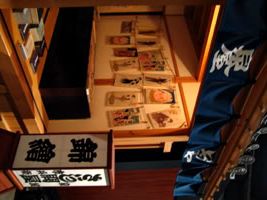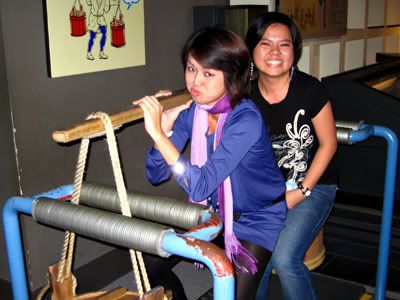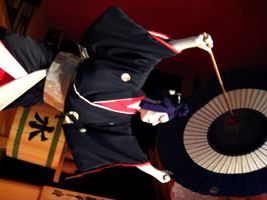 It is a musuem dedicated to the Edo period in Japanese history, right before the onset of the Meiji era when the emperor seized the power from the shoguns and Japan was westernized.
We had a volunteer English guide who was a literally a walking encyclopedia and memorized dates, facts and figures.
Stop 3: Ikebana exhibition in Ueno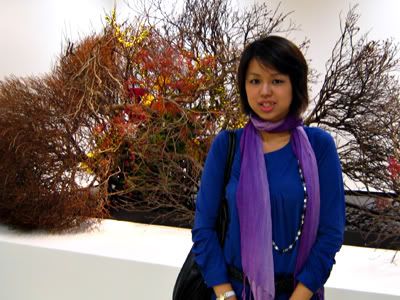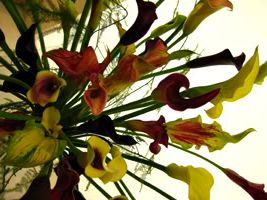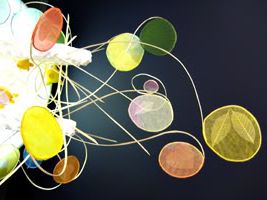 I always thought of
ikebana
as a hobby for retired old ladies, but today's exhibition really opened up my eyes to the world of floral arrangement and showed me that it was a sophisticated art form with many genres.
I definitely want a plant in my room now.
Stop 4: Buffet lunch at Erawan restaurant in ShinjukuStop 5: Big Band and Wind Orchestra performance at Tokyo Concert HallFinal stop: Drinks and yakitori at Piss Alley in Shinjuku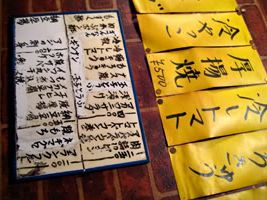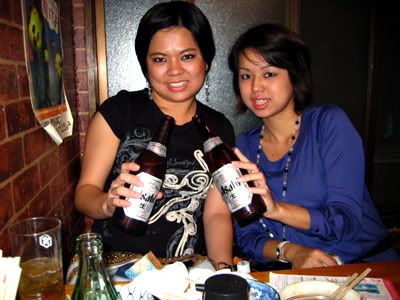 After a full day out, Wendy and I decided to buy Masaki dinner to thank him for his time and effort. We drank too much Asahi beer and spent a long time talking and discussing future travel plans...
Ahred, you have to come soon!
Labels: autumn, culture, friendship, memories, museum, photo, tokyo, travel

Link to this entry |