Sunday, December 30, 2007
The eve of new year's eve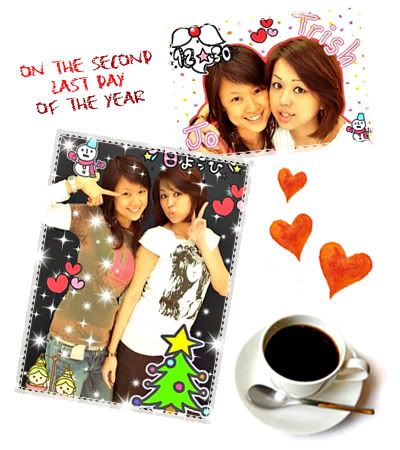 Today is the eve of new year's eve, also known as 2 days to being 25.

Jo and I finally got round to buying new appliances for our apartment, which involves throwing out our dying toaster and nasty kettle and buying ourself a sexy coffee machine, a cute toaster and a hot water flask. I will never leave home again. :)

This is the first time I've had a full weekend off since I started teaching, and it's amazing how the day seems to stretch for forever.

I am happy.

I am debt-free, I have a group of amazing friends and family who let me fly solo in Tokyo, I am living a life that others dream to pursue, I have a lovely apartment with a wardrobe full of fabulous clothes and a bookshelf with more books than I can read, and I have so many more experiences awaiting me in 2008.

In the new year, I want to spend my days wisely, be content with what I have, be more generous, guard my heart carefully and excel in whatever I do.

How about you?
Labels: apartment, coffee, friendship, home, life, resolution, tokyo

Link to this entry |