La Poursuite #9: Macchinesti
Since the Macchinesti in Akabanebashi made such a big impression on us, we decided to bend our rules a little and check out the other Macchinesti further down in Azabu-Juban.

It didn't disappoint us!


Mellie loved the fact that it was located on a random corner hidden from the main road and it reminded her of her kitchen in Canada (back in the days where we used to have real homes, you know, with living and dining rooms and all :P). I loved the fact that they had a good selection of English magazines for us to peruse. There was a special photography issue of LIFE and a National Geographic Traveller's edition, much to my delight.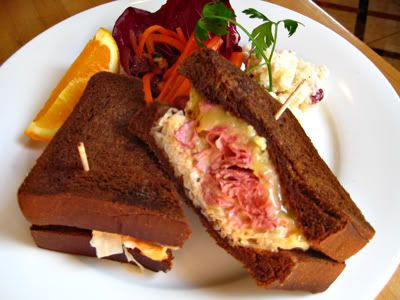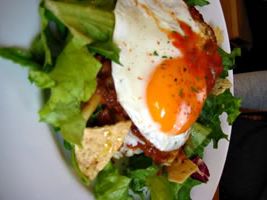 The food was a treat as usual, we shared a hearty Reuben sandwich with darkened bread and a plate of Taco rice. Our cappucino and latte came at 300 yen extra with the main dish.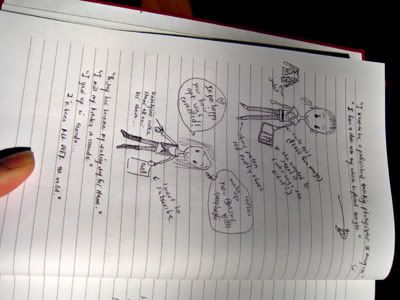 The weather is much sunnier these days, along with my disposition.

Spring, the most anticipated season of the year, is coming and everything has been set right in my life. For that I am grateful, and I will be careful not to let it go easily again.
Labels: coffee, food, life, photo, project, tokyo

Link to this entry |