Me, the dork at heart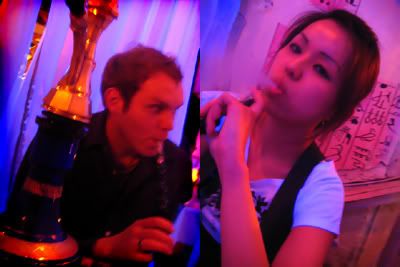 Tonight I brought my man to my favourite restaurant, and I am proud to say I called to make our reservation for two entirely in Japanese.

Takeshi greeted us with his trademark manga-wide smile and we were given a fancy private booth, just because.

I ordered my usual dishes and we ate and talked the evening away, mostly with me reminiscing about my days as a dorky teenager- my teenybopper phase and countless embarrassing experiences.
It's good that I can laugh about that painfully awkward period now and I guess that defined who I am today. (Or as Mellie always say, "If only they knew the truth about you!")
And all is well in Lovesville, I am happy to report.
Labels: food, life, love, memories, photo, tokyo

Link to this entry |