Thursday, September 25, 2008
"Happiness only real when shared"
...wrote Chris McCandles in the novel he was reading, cold, frightened and desperate in the abandoned bus he had taken shelter in.

Chris, upon graduation from college, had donated his life savings of $24,000 to charity and set out on a journey of spiritual discovery and soul-searching, reinventing himself as "Alexander Supertramp". Sick of society and wanting to leave a life of simplicity and solitude, he burned all the money on him, cut off all communication with his family and decided that he would hike into the wilderness of Alaska. His great "Alaskan Odyssey", he called it.
Without proper planning and training for living in the wild, without the guidance of a map, without adequate food and supplies, he gradually starved to death.
The final entry in his journal read, "I HAVE HAD A HAPPY LIFE AND THANK THE LORD. GOODBYE AND MAY GOD BLESS ALL!"
His story spoke to me, as it has had to many others.
On
my
odyssey, I am not alone but am missing home for these very reasons (and more)-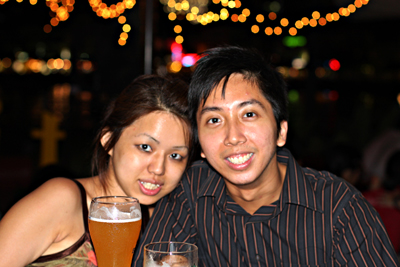 Wish you were here.
Labels: confession, family, friendship, home, life, movie, photo

Link to this entry |